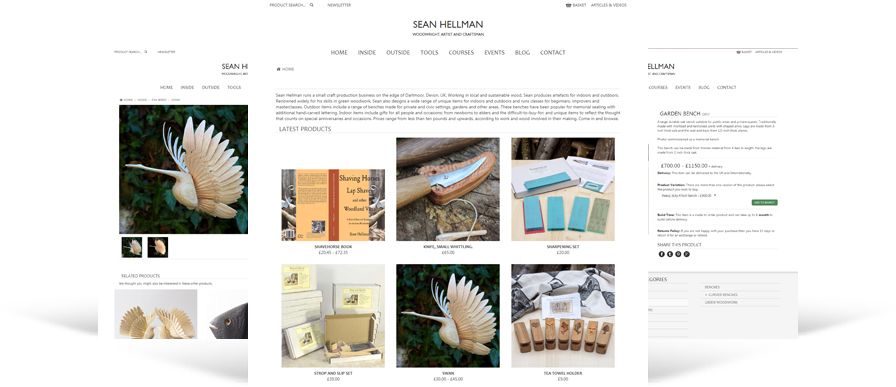 About Woodwright Designs
Sean Hellman runs a small craft production business on the edge of Dartmoor, Devon, UK. Working in local and sustainable wood, Sean produces artefacts for indoors and outdoors.
Renowned widely for his skills in green woodwork, Sean also designs a wide range of unique items for indoors and outdoors and runs classes for beginners, improvers and masterclasses.
Contact Woodwright Designs
If you would like to contact Woodwright Designs you can by: